Americas First High Flow Gutter Guard
Standing Guard Against Clogged Gutters
Valor, America's #1 gutter guard, prevents water damage to both the fascia board and foundation. During heavy rains, traditional curved gutter guards do not break the water tension from the flow coming off the roof. Valor's raised screen design pulls water into the gutter for optimal performance.
Choosing the right Gutter Guard, Just got a lot Easier
Valor Gutter Guard successfully went through the industry's most respected and rugged tests once more and have clearly demonstrated that our superior design is optimal for thwarting clogs from debris and runoff year after year. Valor is the industry gold standard for preventing water damage related to high flow runoff.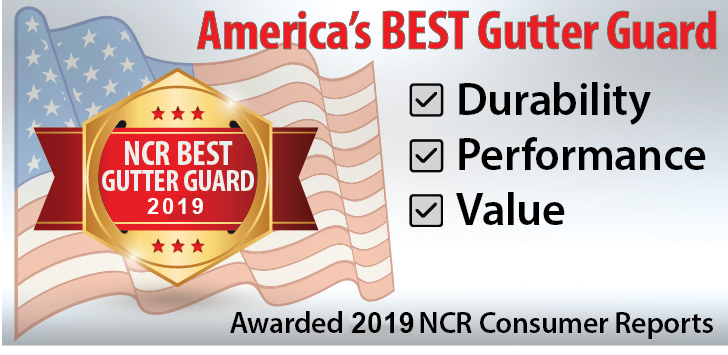 ---
Superior Performance
Valor gutter guards have a sleek design with an elevated, pressed screen pattern that breaks water tension even from high rain flow. The patented design captures all water flow as it drains from the roof, while preventing debris from entering the gutter at the same time. This design prevents the fascia boards from dampening, in addition to protecting the foundation from ground saturation due to heavy flow runoff.
The Reasonably Priced Guard
Year after year, homeowners search for convenience factors to enhance their homes. Adding Valor gutter guards to your home will not break the bank, but instead will become an investment into free time spent on the things that matter most to you. Valor gutter guards set a new bar for price in the micro mesh category, with the total cost of installation being the lowest among any gutter guard in the micro mesh category.
Find a dealer near you