How to Clean Your Gutters? Simple, don't! Get Valor Gutter Guards and Never Clean Your Gutters Again!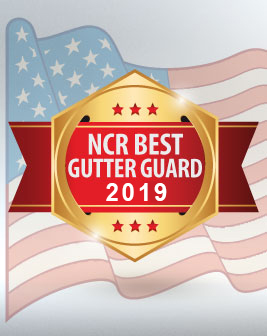 Valor Gutter Guards are the first High Flow technology that is revolutionizing the industry, Valor Gutter Guard is known to be the most efficient gutter guard on the market. It has been tested up against the "highest" rated guards in the industry and has been superior in all categories. Backed by an industry leading 25 Year Limited Warranty, Valor Gutter Guards deliver a lifetime of clean gutters.
Valor Gutter Guards have a sleek design with a raised mesh pattern that breaks water tension even from high rain flow. The patented design captures all water flow as it comes off of the roof while preventing debris from entering the gutter at the same time. This design prevents the fascia boards from dampening and protects the foundation from ground saturation due to heavy flow runoff. Valor protects more than just your gutters, it protects your home.
---
Valor Gutter Guard

Valor's flagship s-curve designer gutter guard. Advanced micro-mesh technology handles high water-flow conditions. Effectively repels leaf and debris from off of the gutter guard. Read More…
---
Valor Melt Away

Melt-Away is a heated gutter Guard system that Melt-Away icicles and ice-dams when used with a standard heated cable. Read More…
---
Valor Moss Away
Moss-Away uses a specialized zinc strip that inhibits moss, algae and fungus growth protecting the roof and gutter system. Read More…
---
Valor Copper Frame

Valor is available by special order in a copper frame. Any wing size and mesh size will apply. Call for details and pricing. Read More…
---
What Homeowners are saying
Valor Gutter Guards were super easy for me to install on my home. I never thought I would find a product that not only will keep me off my ladder time and time again cleaning my gutters, but this product also saves the life of my gutters and money in the long run. I have researched many options for gutter guards and Valor is definitely the best. I recommend Valor to any homeowner who is looking to efficiently spend their time working on their homes.
         Edward Jackson, California